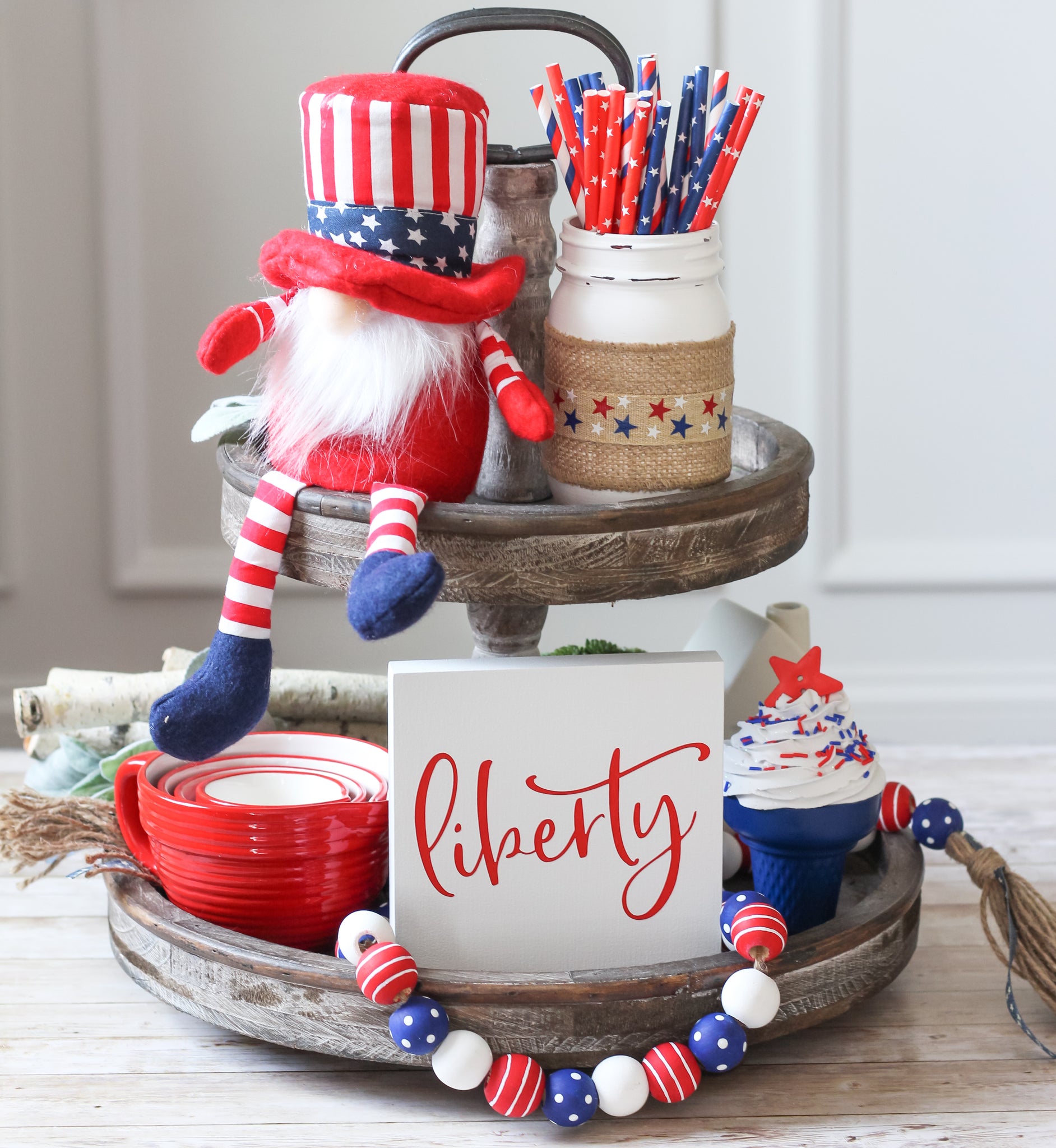 How to style Tiered Tray for the Memorial & Independence Day
Tiered Tray become one of the most popular décor in farmhouse style interiors. There is no right or wrong way to style it, possibilities are endless. You can decorate your tray for everyday décor, special occasion or the holidays.                                                 
First of all if you don't have tiered tray yet, Amazon offers large variety of two and three tiered trays, in different colors and finish, and shape. Here are my two favorite: 
            TWO TIERED TRAY                                     THREE TIRED TRAY
Now let's go step by step with my patriotic tiered tray styling. 
First I like to chose 1or 2 items that will become my Anchore Piece. Most of the time it will be one of my
tired tray signs
and / or gnomes.
For this Patriotic Tiered Tray, I chose mini sign
"Liberty"
 as my Anchore. For the top Layer I chose Patriotic Gnome from etsy seller Pixiegreens. Her shops carries the cutest gnomes in the market!
Then I add stackable decorative items, making sure higher items are on the top tier, and smaller on the lower layer. I also like to add beaded garland, and often some greenery.
As you can see my mason jar with paper straws are position on the top tier, and faux ice cream on the bottom. I added hand painted wooden bead garland, and red measurement cups I found in home goods. 

What is great about red decor some of the accents for memorial & independence day, might also work great for your Valentine's Day and Christmas Decor.  
Below our "freedom" mini sign