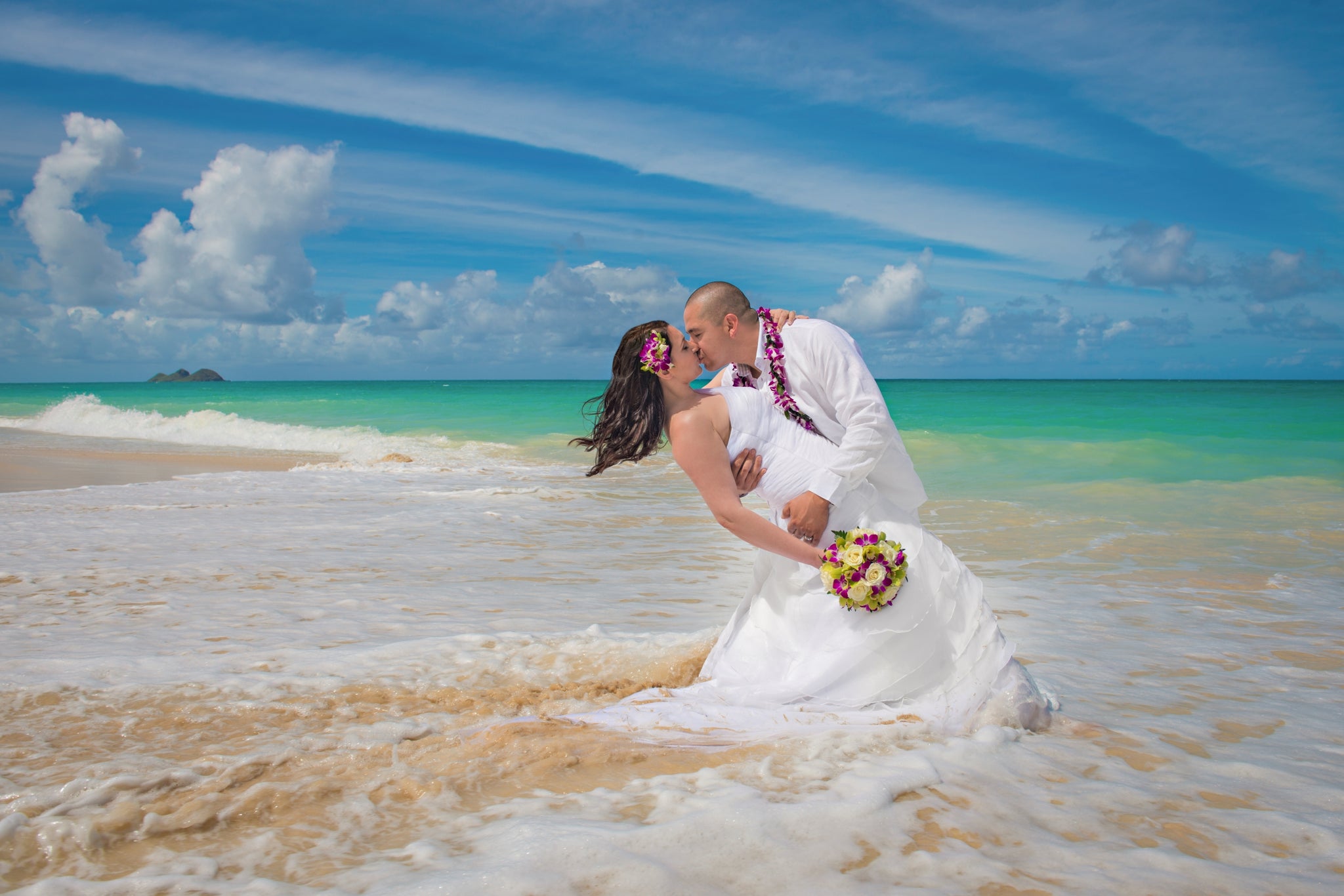 How my Hawaiian Wedding inspired my first candle
In May 2008 my husband and I decided to have a wedding ceremony & spent our honeymoon in Hawaii. We are an international couple with families and friends in 3 different countries, so this choice was not only practical but also wallet-friendly.
First, we stayed on Oahu Island for a couple of days, where we got our ceremony at Waimanalo Beach, and then we flew to Maui for our honeymoon. It was truly the most amazing trip we ever had, with stunning scenery, wonderful people, great food & drinks.
We were very lucky to find a great photographer who captured this special moment for us, so we could remember this day for years to come. However, this moment was so amazing, that in addition to these amazing photos, I can also vividly remember the sun on my skin, the fresh, salty breeze and overwhelming sweet floral aroma of my bouquet, the flowers in my hair, and my husband Lei. 
  
Every time I smell orchids, I'm right there, on Waimanalo Beach, standing barefoot on the warm, white sand, holding my husband hand, and feeling small droplets of salty ocean water on my face, carried by the waves and wind.

As I'm learning now often one specific scent can take you in the matter of seconds, way back to a place or a situation from your past. Is it that mind blowing? I truly believe smells are connected to with our feelings and this way also to our memories. 

When I decided to add candle collection to my shop, I knew Sea Salt & Orchid will be my first scent choice. My wedding is the most wonderful, and most vivid,  happy memory I have. Hawaii for me, will always smells exotic, sweet & flowery, like freesias, orchids and sea salt.. just Dreamy 🌸

I hope I will come back to these beautiful islands, to enjoy nature, people and make new memories. For now, each time I feel nostalgic , I enjoy my candle, sitting on the sofa, and sipping my mojito, and believe me, after second mojito I can definitely hear the ocean .. even in northern CT 😄
What is your favorite scent, or what scent brings your best memories?