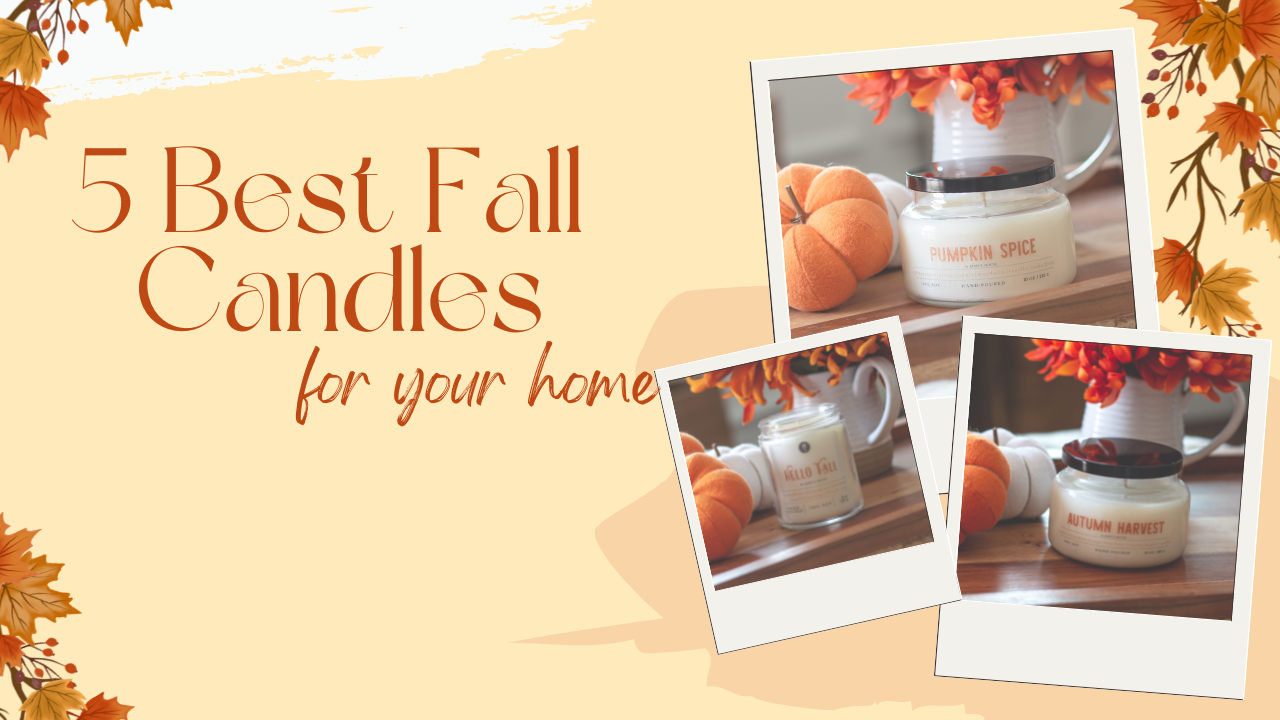 5 Best Fall Scented Candles for Your Home
As the autumn approaching, it's time to find perfect fall soy candle for your home. Here are 5 best fall scented candles that will make your place cozy & warm.
1. Pumping Spice 
This is a peppery twist on a traditional holiday fruit fragrance. Freshly cracked peppercorn blends with orange peel and mandarin for a spiced citrus treat. Tonka bean and vanilla in the base smooth out the zesty orange notes. Black pepper, clove leaf, and orange essential oils enhance the juicy citrus and piquant spice of this realistic scent.
2. Autumn Harvest  
Autumn Harvest natural soy candle is a mouthwatering, boozy scent that starts with top notes of apple, cinnamon, and a hint of orange. Bourbon and butter are the heart of this fragrance, while rich, sweet maple and vanilla finish off this irresistible baked apple dessert. This candle is perfect for kitchens, or any space that could benefit from a delicious bakery scent.
3. Pumpkin Patch
Pumpkin Patch scented soy candle is one of the most wonderful scent for autumn, begins with notes of butter and orange peel, then blends in accords of scrumptious caramel, maple, and pumpkin. A nutty, pecan aroma lingers on the dry down. This gourmand scent will fill any space with the delicious aromas of the season.
 4. Hello Fall
Hello Fall - non toxic, soy candle is a sophisticated fall fragrance with an invigorating spice flourish. Fragrant top notes of cinnamon, nutmeg, and orange peel intermingle with the clove and black tea. Baked pumpkin makes up the heart of the fragrance, while vanilla and graham cracker base notes add a creamy, toasty character. Transport yourself to a crisp Autumn day with the swirling spices of Hello Fall.
5. Sweater Weather
Sweater Weather soy candle is a combination of the tartness of cranberries and currants with pleasing herbaceous accords. This scent is a fantastic way to welcome the start of fall but also makes a great choice for the Thanksgiving celebration.
What is your favorite scent ?