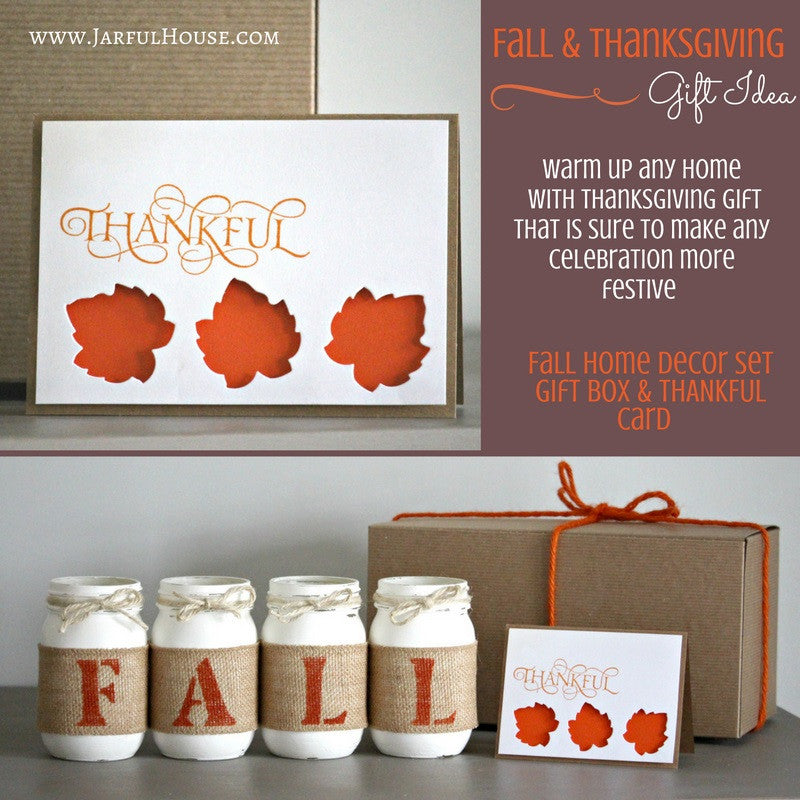 Thanksgiving Home Decor Gift Idea For Hostess
Being the host for Thanksgiving dinner is no small undertaking – it takes a lot of thought, preparation, and sometimes a good chunk of money. If you're not immediate family, it's nice to bring a small gift that either helps the host with the dinner, or is something special for him or her.
Do you ask the host what you should bring, or do you surprise them with something? The obvious answers that I can think of for gifts are a good bottle of wine or flowers, but something more creative would also be nice. 
Our Fall Table Decor Gift Box will warm up any home and make any celebration more festive. This unique hand painted mason jars set, handmade"THANKFUL" card , and rustic craft box will warm the heart and help you give thanks!